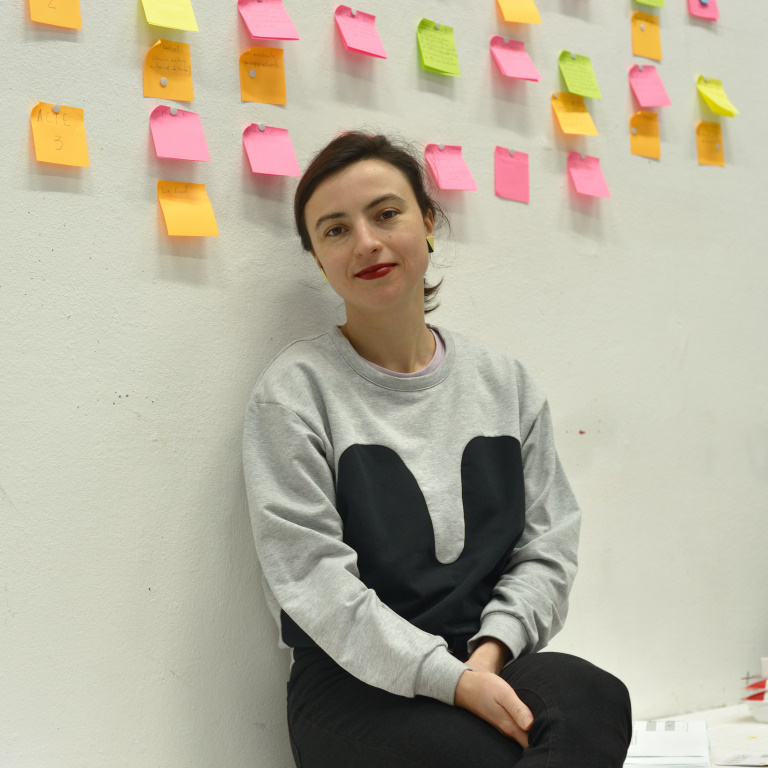 IN CONVERSATION WITH SOPHIE BÉDARD MARCOTTE AT THE TAPIOLA GUEST STUDIO
Residency period: 23.9.-19.12.2021
17.12.2021
Interview & Artist portrait: Ida Taavitsainen
Other images: Sophie Bédard Marcotte
The Montreal-based filmmaker Sophie Bédard Marcotte has been the resident artist at the Tapiola Guest Studio from September to December 2021. She studied film production at the Mel Hoppenheim School of Cinema and directed her first fiction entitled Winter Claire in 2017. Her documentary essay, L.A. Tea Time, premiered at Visions du Réel in 2019 and has since been presented at several international film festivals.
Her residency is part of the Finnish-Canadian residency exchange between the Finnish Artists' Studio Foundation and Conseil des Arts et des Lettres du Québec (CALQ)*. In the end of November, we checked in with Bédard Marcotte to see what she has been up to during her residency.
Could you tell us a little bit about yourself and what you do?
I'm a Quebec filmmaker from Montreal. I work with both fiction and documentary films. I initially applied to work on a fictional script during this residency and that has been taking most of my time. But since this residency was postponed because of Covid-19, I'm now also working on a documentary film at the moment. The documentary I'm working on has to do with rocks and I found out that there's a lot of interesting rocks in Finland, so I've been filming for that too during this residency.
I'm trying to finish my fictional script during the residency and so far it's been going great. I just heard there's new stricter Covid-19 restrictions coming, which kind of fits, since the characters of the film are stuck in the middle of the forest. I'm not alone here, but out of my usual settings.
Why did you apply for the residency?
I guess I applied mostly to be alone with my script and the ideas around my film. The characters in my film are isolated and I knew I needed a special setting to be able to write this film. Helsinki seemed like the perfect place for this, but I only had a vague idea of what life was like here, through my favorite films by Kaurismäki and through the things we normally hear about this country. I thought the residency was the perfect occasion to see it for myself, while getting out of the life I know and to be somewhat isolated from my normal settings to focus on the lives of my lonely characters.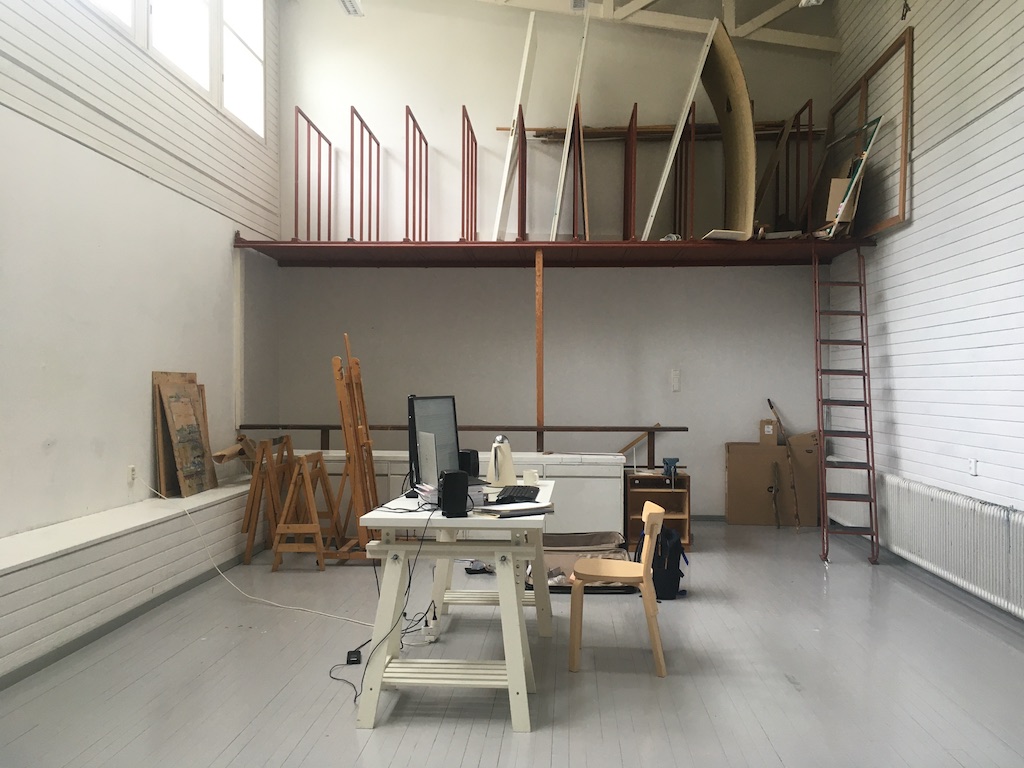 What have you been up to so far? Have you had time to travel around or had any interesting opportunities or made some new friends among local artists?
I could say I've become friends with my neighbour, the Czech-born artist Petr Rehor, who is one of the artists residing next door in the Tapiola Studio House. Petr's been connecting me with people and taking me to openings and such. The foundation has also been helpful in making connections. Tomorrow I'm meeting a local filmmaker from Espoo who I got in touch with through the Cultural Unit of the City of Espoo.
I rented a car and have been on two road trips to film some rock formations for my documentary film. I drove all the way to Ostrobothnia to see the Devil's nest, an eroded cavity and the deepest earth erosion in Europe. Once I got there it was closed! I was so disappointed. I called Minna Kurjenluoma, who is the president of the governing board of the Finnish Artists' Studio Foundation, to express my disappointment and then she did some magic trick and the Devil's Nest was opened for me! It was so amazing.
I have to say that it's such a privilege to have this studio space. This is only my second residency, but I can already see that it's so important for artists to go out. Everything goes so well now that I'm here, as there are less distractions than back home.
Running is also an important part of my process, when I'm lost I run by the sea. This is a good place for running.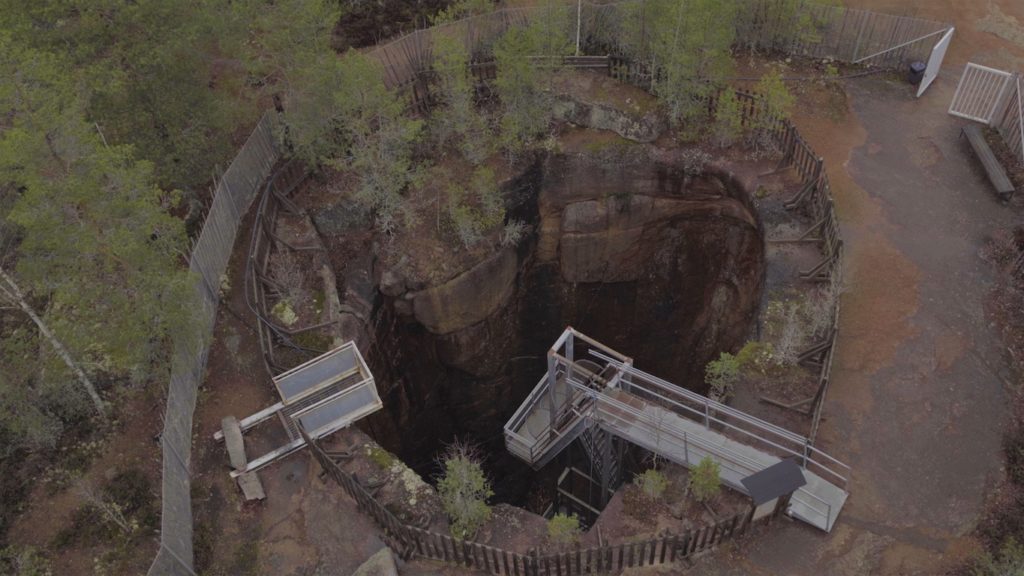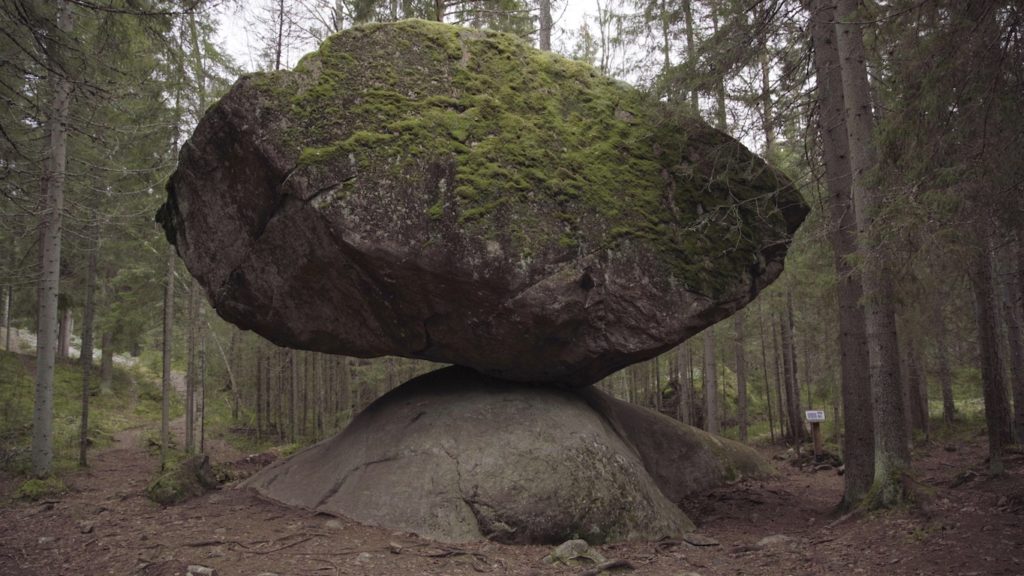 Initially you were supposed to be here already a year ago, but your residency was postponed because of Covid-19. How does it feel to finally be here?
I'm feeling really lucky to be here, everything with art is so unsure, so knowing I will be in Finland made it a bit easier. The writing I was unable to do a year ago – because of everything that was happening in the world last year – is finally falling into place. I really want to thank the organisers of the residency for all the good work and everything they have done for me.
And why do you believe artist residencies are important?
Residencies tend to function outside the efficiency-thinking and I really hope residences don't disappear because they don't bring money back, because they are so important for artists to be able to create. The work I've done here would not have happened unless I was here. It's important to be out of your element and to keep an open mind and meet new people. I had never been to a place like Espoo before, it's a big city but doesn't feel like one, there's so many trees!
Thanks for the interview!
L.A. TEA TIME http://www.ladistributrice.ca/catalogue-films/la-tea-time/
Winter Claire https://vimeo.com/ondemand/179310
Espoo-Quebec exhange programme https://www.ateljeesaatio.fi/en/guest-studios-and-residencies/tapiola-guest-studio/
*Since 1997 the Finnish Artists' Studio Foundation and Conseil des Arts et des Lettres du Québec (CALQ) have collaborated in a residency exchange program. Each year one Finnish artist gets the opportunity to live and work in Canada while one Canadian artist comes to Finland to the Guest Studio in Tapiola, Espoo. The studio is located in the Tapiola Studio House, a semi-detached building with ten residential studios, one of which is reserved for the artist exchange programmes. The wooden building was designed for visual artists by modernist architect Professor Aulis Blomstedt in 1955 and is located by the Otsolahti Bay in Espoo in the Capital Region.
The residency provides a peaceful working environment for artists to develop their practice and an opportunity to get acquainted with Finnish artists and the art scene. In Finland, the residency program is made possible with support from the Arts Promotion Centre of Finland and the City of Espoo.